Sound Production for Outdoor Events
Quality Airshow Sound & Events provides sound production for any size outdoor event. Established in 1984, we are located in Culpeper, Virginia.
Quality Airshow Sound & Events is owned-and-operated by Bill Troiano, a private pilot himself. We've been in the sound business for more than thirty years.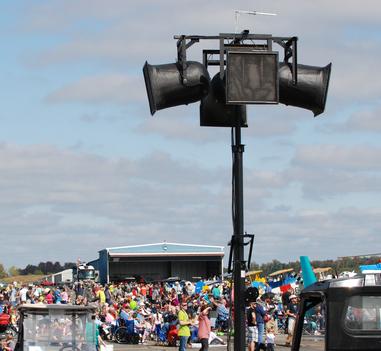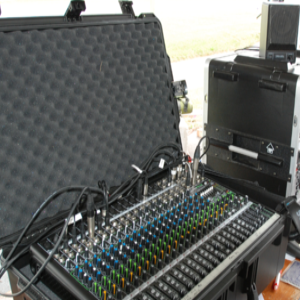 Our Sound System & Its Specialization
Our PA Sound System is capable of delivering 30,000 watts of sound power. It is the RMS wattage of our speakers. Which means this is the continuous output wattage. Not the maximum wattage for a split second.
Speakers can be individually controlled so that the sound level can be lowered in certain areas, such as near vendors, without compromising the overall crowd safety and sound level on the field. We'll work side by side with your announcer and aerial acts to make an unforgettable airshow experience. Our prices are affordable and tailored to fit your needs.
Customer satisfaction and quality work: You will always find those two things when you hire Quality Airshow Sound & Event for your airshow. We have put in hundreds of hours to ensure your satisfaction.
PA sound systems for airshows