Quality Airshow Sound & Events is founded, owned-and-operated by Bill Troiano, a private pilot.
After spending more than thirty years in the sound business, Bill decided to change his focus when asked by his local airport to provide sound for the first-ever air fest at Culpeper Regional Airport twenty years ago. He jumped at the opportunity to be part of the first-ever airshow held in Culpeper.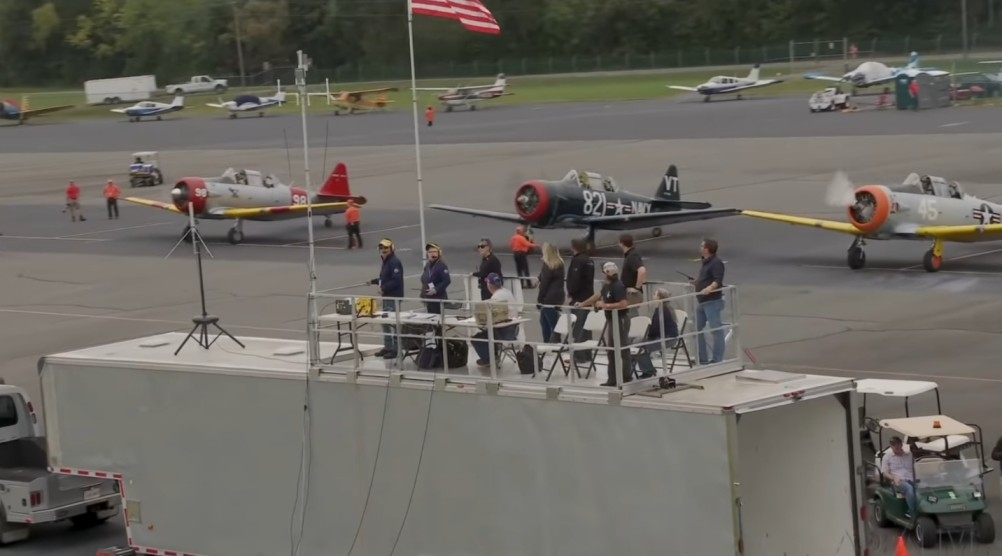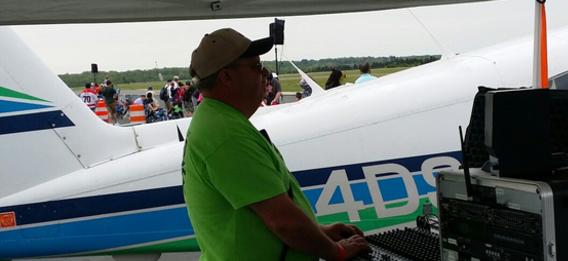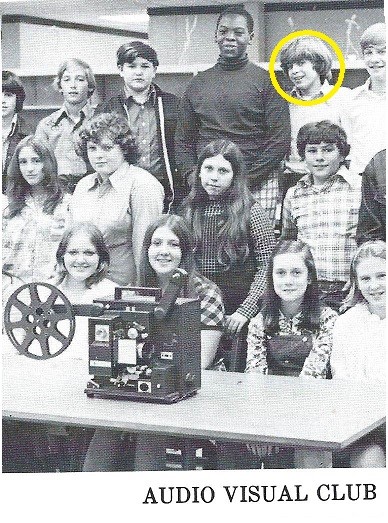 Bill started at a young age in the audio-visual field. He served on the audio-visual club in middle school. At the age of 11, Bill started by helping his father work a part-time position at a local drive-in theatre as a projectionist. When his father decided to end his part-time job, Bill took over the job at age 13. When the regional manager saw Bill using a wooden coke crate to stand on to reach one of the tall (for a short 13-year-old) to place the film on the projectors, he was left speechless. Bill also added a fix to a broken change-over switch shudder by using a string and a pizza box to stop the light from shining on the screen. The regional manager just shook his head and could not believe his eyes.
Bill comes from a family of inventors his grandfather holds several patents for bowling machines (Troiano Ball Lift). His great grandfather holds a patent on the rubber heel shoe. When Bill wasn't working at the theatre and going to school, he spent his spare time learning from his father and grandfather doing miscellaneous work with them.  Bill's grandfather had the most influence teaching him residential construction.
He studied building trades in high school. He worked with his grandfather and applied the building trades skills he learned in school. He wired his first house at age 17.
He worked part-time as a Disc-Jockey from 1979 to 1984 at a local skating rink and then at a local night club in 1984 and started a successful mobile Disc-Jockey business in the same year.
Bill built homes for several years until the recession. He worked for a local electrical contractor for several years. In 1989, Bill decided to help the youth learn the trades that he did in school. When he was offered the opportunity to teach with his building trades teacher in high school he jumped at the opportunity! He taught for twenty-nine years before his retirement in 2019.
Bill's love for flying led him to get his private pilot's license at his local airport. When asked to provide sound at the first airshow at Culpeper Regional Airport, Bill jumped at the opportunity. He has provided sound at the Culpeper Airfest for 20 years.
When Bill is not the road with airshows, he volunteers his Sundays as a sound tech at the longest-running airshow the Flying Circus Aerodrome in Bealeton, Virginia.
Bill's hobbies included electronics, radio communication, and flying his J-3 Cub.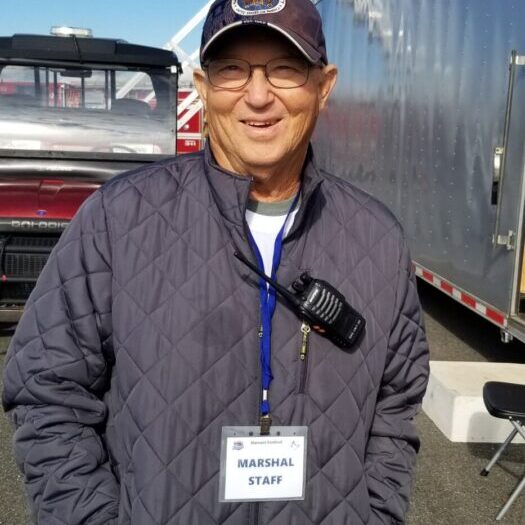 Bob Rankin 
Bob got his start building radios when he was just 7 years old, with help from his uncle. At age 11, he built a six-band shortwave set and has been hooked on electronics ever since. Bob entered the army in 1968, he was trained as a radio repair technician.
After his service in the army, Bob worked for Chesapeake & Potomac Telephone Company as a central office technician. Bob started as a part-time sound technician and helped to provide sound on three Virginia Governor's inaugurations. Bob serves as the chief sound technician at the Virginia Gold Cup races held at Great Meadows in The Plains, Virginia, and part-time at the Fauquier County Government providing audio and video at their meetings.
Bob was the studio engineer for a horse racing radio show for 20 years located in a studio he handcrafted. In 2005, Bob started assisting Quality Airshow Sound at the Culpeper Regional Airport's Airfest and now works on most all of Quality Airshow Sound's scheduled events.
Bob resides in Fauquier County Virginia. with his wife, Carol, of 49 years. They have 4 children 11 grandchildren and 1 great-grandchild.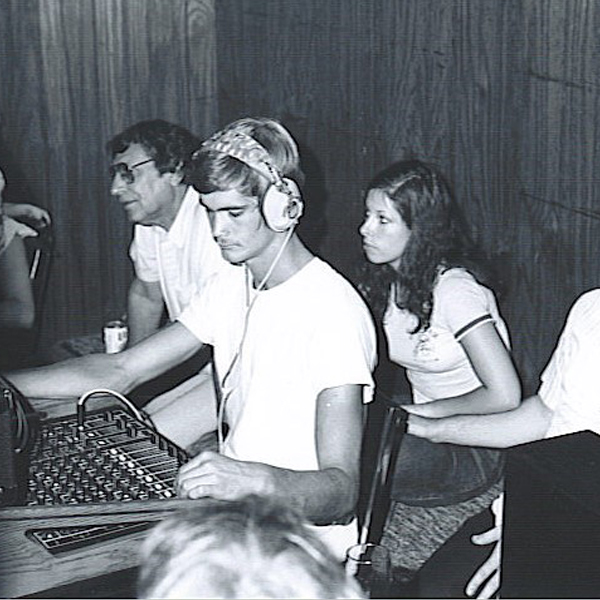 Anthony White 
Anthony spent years working with sound equipment as a soundboard operator for a rock band and country band as well.  His experience with sound equipment started where he attended religious services as he handled microphones and then moved up to operating the mixer and now audio-visual equipment.  Anthony also had exposure to audio equipment in his nearly 30-year job as an Air Traffic Controller.  Besides the years using radio equipment in his job, he spent countless hours with the technicians in the Federal Aviation Administration (FAA) learning the ins and outs of the audio equipment being used.  In his later years with the FAA as the Assistant Manager for Plans and Programs, Anthony was responsible for purchasing and directing the installation of the equipment they used.  While helping with the setup of a new Air Traffic Control facility in Vinit Hill Virginia, he was instrumental in flight testing the VHF and UHF frequencies that were to be utilized by this new state-of-the-art control center.
Apart from his Air Traffic Control experience, Anthony is an accomplished private pilot with Single Engine and Multi-Engine ratings as well as Instrument and Multi-Engine Sea ratings. 
Anthony has helped provided sound at a variety of events such as the Culpeper Virginia Airfest, Leesburg Virginia Airshow, and Manassas Virginia Airshow.
Anthony's hobbies include flying his Piper J3 Cub.